A nonprofit organisation, Rehmat Ali Foundation works to benefit humanity through a variety of programmes in the areas of health, education, poverty alleviation, community development, disaster and emergency management, gender equality and empowerment, orphan care, wildlife and animal care, beggary eradication, missing person services, and clean water.
The employees and volunteers of Al-Rehmat continue to put in unrelenting effort to provide aid to those in need in Pakistan and the rest of the world.
By 2030, the Al Rehmat foundation wants to eradicate extreme poverty worldwide. The group works to meet the needs of those who are poor, including those for basic necessities, healthcare, and education.
The Al Rehmat foundation's educational initiatives are one of the main ways it aids those in need. The group works to give those living in poverty access to education and training so they can develop the skills they need to better their lives. This covers everything from fundamental literacy and math abilities to career training in a range of industries.
The Al Rehmat foundation emphasises helping those in need of healthcare as well. The group works to make basic medical care available, as well as programmes for disease prevention and treatment. This covers everything from implementing vaccination programmes and providing access to life-saving medications to providing clean water and sanitary conditions.
The Al Rehmat foundation works to directly address poverty in addition to its programmes for health and education. The charity offers financial assistance to those in need, enabling them to meet necessities like food, clothing, and housing. By giving small businesses and entrepreneurs training and support, the organisation also works to open up economic opportunities for people living in poverty.
Al Rehmat Foundation is a nonprofit organisation that accepts donations and uses them in a variety of ways to aid the underprivileged. The group strives to improve the lives of those in need all over the world through its initiatives in education, healthcare, and poverty alleviation.
DISASTER & EMERGENCY MANAGEMENT
Environment & Climate Change
By adhering to the Sustainable Development Goals (SDG) development route and working with all stakeholders to promote and safeguard values, the Rehmat Ali Foundation aspires to be the voice of the less fortunate in order to make the world livable for them.
Rehmat Ali Foundation Pakistan is non-profit organization, fully dedicated to humanitarian services. Al-Rehmat's workers and volunteers continue to work tirelessly for the relief of affected people across Pakistan and worldwide.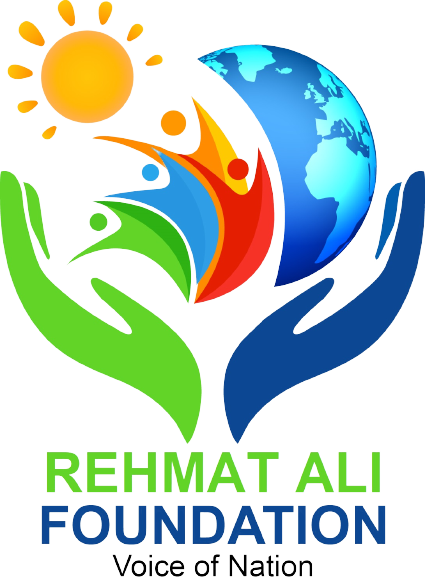 © 2023-Copyright Rehmat Ali Foundation. All rights reserved